REGINA EXTERIOR HOME CONTRACTORS
Siding, Soffit & Fascia
DECKS | FENCES | HOME RENOVATIONS | WINDOWS & DOORS
Regina Home Contractors
Real Customer Reviews
Testimonials from clients are the basis of our business. We are only as good as our last testimonial. At DK Prime we value our customers and their opinion of work.
The testimonials below are real testimonials from real clients.
At DK Prime, we take great pride in our work and our careers. We strive to keep all of our customers happy.
If you have an issue with our craftsmanship or products, please talk with us. If it was an oversight on our part or an issue with a product we supplied, we will make it right.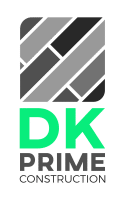 READ REVIEWS FROM OUR CUSTOMERS
REAL REVIEWS. REAL CUSTOMERS.
Kyle and his crew did an amazing job on my house. It started out to be a straight forward job but soon turned out to be a huge reno. Kyle and Kevin were great. They were pure perfectionist. The reno was not cheap. But you get what you pay for. And I got a great perfect job. I could not be more pleased with the job. From beginning to end it was great. I can't thank the guys enough and would recommend them a million percent!!

Thanks again for a job well done. A very satisfied customer, Scott!!
DK Prime removed and replaced our joint fence with our neighbour. The cost was reasonable and extra work was fairly priced. Demolition and construction were on time as scheduled. The new fence posts are concreted in place which provides a very sturdy foundation.

The workmanship is very good and the final product is very pleasing. I would recommend Kyle and DK Prime for anyone contemplating a new fence.
The crew was personable, professional, efficient and attentive to details despite having to work in cold, snowy conditions.

The fence looks great and we plan to have them come back next year to help us with other house maintenance projects.
DK prime is a great company to deal with, they did our soffits, facia and eaves. They came in on time and on budget.

They were very professional and finished the job quickly. When they were done you could hardly tell they were here except for the brand new soffits facia and eves. Everything was left clean and tidy.
We had DK Prime Construction take down our old deck and build a new deck. They kept everything neat and tidy during construction, they disposed of all old materials from our previous deck.

The workmanship was very impressive. The work was done when they said it would be. They were also very professional. I would definitely recommend DK Prime Construction to my friends and family. Thanks guys!
I was recommended to DK Prime from a friend and boy did they deliver! It was easily the most painless experience working with a contractor I've ever had. I sent an email showing them the 4 posts I wanted to be installed, and they delivered and then some. I can't tell you how great it is to come home from work and have everything installed perfectly and even the dirt was cleaned up.

Would HIGHLY recommend!
DK Prime did a fantastic job on installing my new cedar fence, very courteous, professional and quick to answer any questions I had via email/text.

They made a few suggestions that cost a little more but made the finished product really stand out. The fence is rock solid and all the gates/fittings are smooth as silk. I would highly recommend them and they will now be my first choice if I want to hire someone to do some work.

They tried to dig all the posts down to 4′ but large roots made that difficult for some of the 18 posts. Other than a bit of sawdust and some loose screws they did a good job on cleaning up.
Kyle and Devon at DK Prime did a beautiful job of installing new windows in our older home – not only does it look beautiful but the home is now cool in the summer and warm in the winter!

They were excellent with communication and professionalism throughout the process and completed the job on time and on quote – what more can you ask for???!!!

I would certainly hire them again and recommend them to family and friends.
These gentlemen from DK Prime Construction replaced my front door and the wooden frame around the door. They also replaced the wooden frame around my back door with the same aluminum cladding. It looks amazing! They were very prompt, friendly, courteous, on schedule and on budget.

They did an amazing job.They totally cleaned up the site. It looked so amazing some of the neighbors thought we painted the house. I would certainly recommend this company to my friends and anyone I know and that needs work done.

Thanks, DK Prime Construction for a job well done!!
They scheduled our small job quickly. Very professional and friendly. Quick build, Solid construction, high quality material and work. Very quick and kept the job site clean and tidy. I highly recommend.
Late in the season fence replacement. DK were quick, professional and on point with their estimate.

With some inclement weather, DK completed the fence in 3 days. Excellent company to deal with.

I highly recommend them and will seek out there services in the future for other projects needing completion around the house and property.
DK Prime Construction is fast, professional, and builds a superior product.

I would recommend DK Prime Construction to anyone looking for a fence, or deck. I'm sure these guys could build a spaceship if requested.

Fantastic experience, I couldn't be more pleased with my beautiful new fence. thanks guys, you were awesome!
LEAVE DK PRIME A REVIEW
We would appreciate a review.
Has DK Prime built you a deck or fence? Replaced windows or doors in your home?
We would appreciate a review from you … good or bad as we can learn from our errors. Please use our form below or you can leave a review on our Google Review page. Regina Home
Renovation Company
Interior & Exterior Home Renovations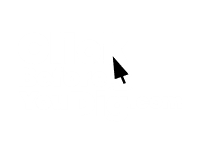 PAYMENT TYPES