REGINA WINDOW & DOOR CONTRACTORS
Upgrade your home with New Window Door Replacement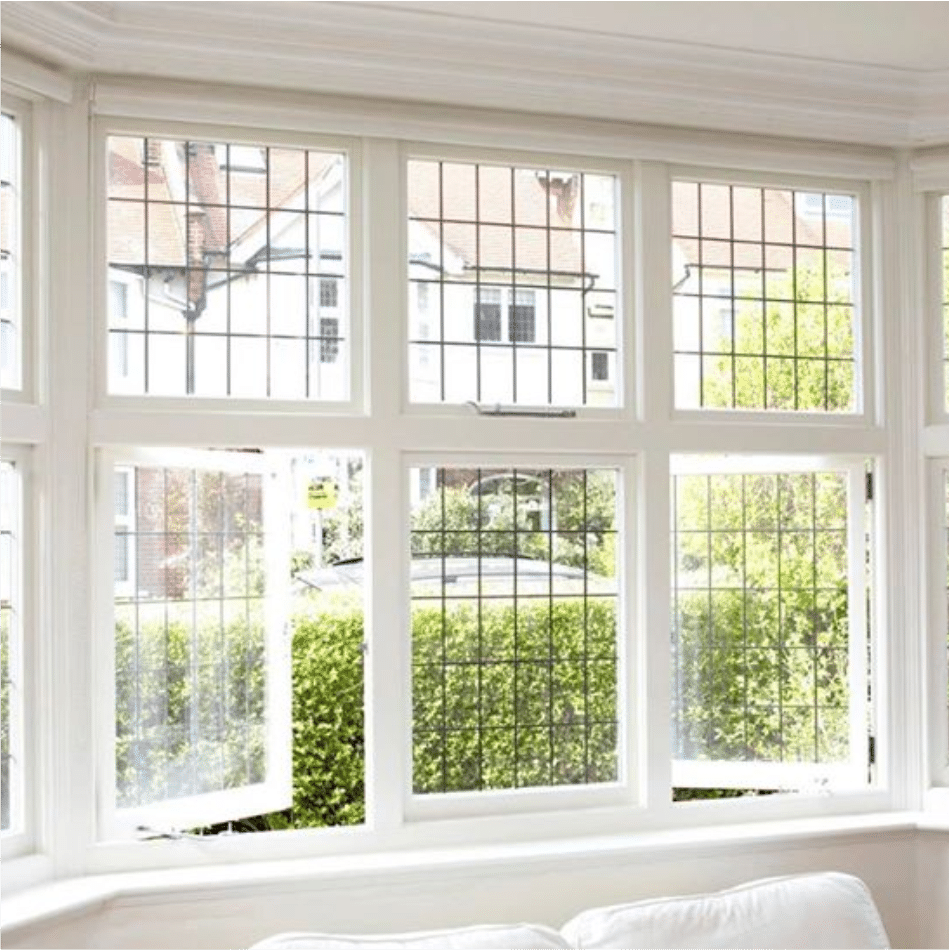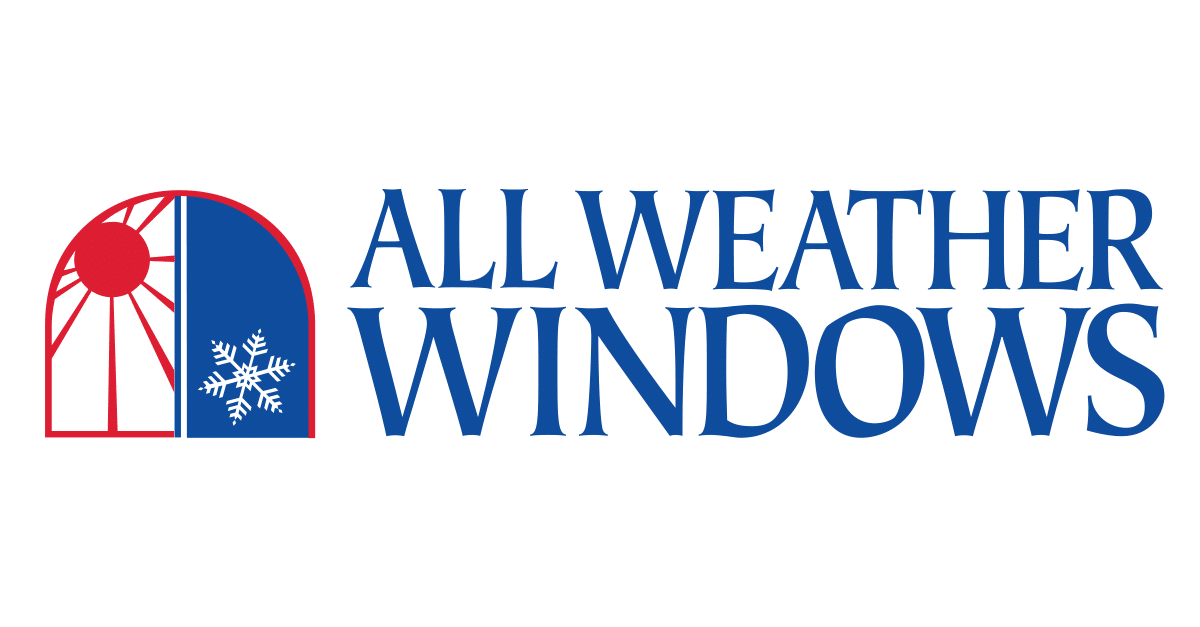 DK Prime Construction sells and installs windows and doors from All Weather Windows.
All Weather Windows has been in the window and door manufacturing industry for over 40 years.
Specializing in beautifully-crafted windows and doors. They provide energy-efficient, sustainable and weather-resistant solutions to Canadian homeowners.
Offering high-quality product lines with a great warranty program.
Windows & Door Replacement
Regina Window & Door Contractors
Energy Efficiency helps reduce heating and cooling costs
Does your home need new window, door replacement?
When it comes to windows and doors. It's more than having the right product. Poor installation of windows and doors can lead to air and water leaks. Which can cause damage to your home and make it less energy efficient.
New Window Replacement
Windows play a big role in your home. They are important not only for how they look. But also for their energy-efficient properties, level of security, and reliability.
New Door Replacement
The front entry door at your home makes a statement. It's one of the first things people will notice about your home, especially if you have an old and dated front door.
Your front door is something you use on a daily basis. It has a big impact on your curb appeal, home safety, and energy efficiency. A broken seal, door damage, and air leaks can make your home more vulnerable and less efficient.
You can choose from a variety of styles, colours, and designs to match your home design. Do something traditional or choose a bold premium front entry door to make a statement.
Upgrading your front entry door is also a great add on when you are replacing your windows in your home.
REVIEW OUR PROJECT GALLERY
Regina Window & Door Contractors
DK Prime Sells and Installs All Weather Windows
Regina Window & Door Contractor
Windows and doors are a major source of energy loss in your home. Replacing old windows and doors with energy-efficient ones will save you money on your energy bills.
Spend your money on new doors and windows and stop paying the energy companies to heat and cool your home.
CASEMENT WINDOWS
A casement window is simple in construction and very convenient to use. They open and close on a hinge.
Casement windows open out wide and allow for a high degree of ventilation. If you want reliable, fuss-free windows for your home. Casement windows are your best solution.
When considering a casement window, keep in mind that because they open wide. They are not a good solution for narrow spaces. For instance, if you have a narrow passage between a fence or neighbour's house. An open window can restrict the space to walk down the side of your home.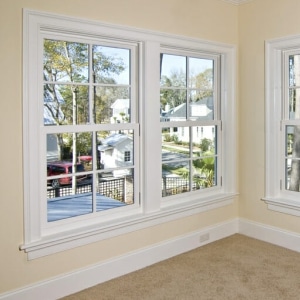 HUNG WINDOWS
Hung windows are also a popular window type. Available in Single Hung and Double Hung.
These types of windows open and close on a slider that allows vertical movement.
Single-hung windows have only one moving panel that moves up and down in a sliding motion. Double-hung windows have 2 moving panels. They open both ways. Either from the top or from the bottom, thereby adding to the versatility of how you can use your windows.
Hung windows seal well when closed. Providing good insulation.
Unlike casement windows, there is no space limitation. Because they open up and down and don't need outside space to open into.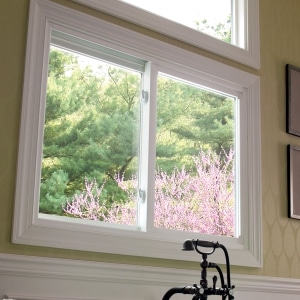 SLIDING WINDOWS
Sliding windows open and close side to side or left to right. Where hung windows open up and down.
These windows operate on a track, both top and bottom. One window will pass inside of the other window. Sliding windows provide a wider view and opening than a hung window.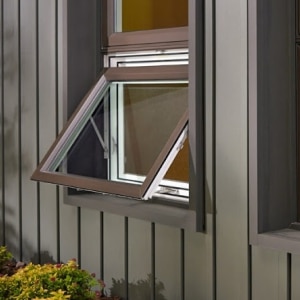 AWNING WINDOWS
Awning windows have hinges on the top. They open outward from the bottom by use of a hand-cranked handle. Allowing for ventilation and protection from the rain.
Often installed higher on walls for privacy and in kitchens. Kitchens are one area of your home that needs air circulation year-round. Awning windows can open in most temperatures and weather conditions. Because the window opens outward from the bottom. The opening allows for good ventilation without rainwater going into your kitchen.
Awning windows are also often installed in combination with large stationary windows.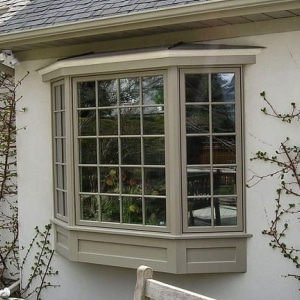 BAY WINDOWS
Bay windows protrude outwards. A bay window has two openable panels on either side. With one fixed central panel.
A bay window makes an angle of about 45 degrees with your outer walls. The two panels on the sides of a bay window can comprise either casement windows or single hung windows.
The best use of a bay window is to create a little seating nook with a bench in the window. This window type adds character to your indoor space. As well as adding to the architectural appeal on the exterior.
Bay Windows also add a large amount of natural light. Making space appear larger and aesthetically enhanced.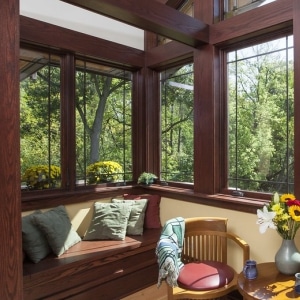 PICTURE WINDOWS
Picture windows
are fixed
glass windows that do not open. Their purpose is to provide natural light and capture a beautiful view of the outside.
Used where you need complete insulation and some sunlight streaming in. Because picture windows
are fixed
glass. They insulate better than most other window types.
You can have an all-glass picture window or one fitted with a wooden grid. The possibilities are endless with picture windows.
REVIEW OUR PROJECT GALLERY
New Window Door Replacement will increase the value of your home. It also helps increase your home's energy consumption.
Looking for New Windows or Doors for your home or cottage?
Contact DK Prime Construction in Regina for a Free Estimate Regina Home
Renovation Company
Interior & Exterior Home Renovations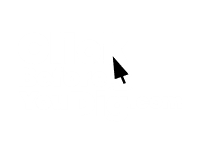 PAYMENT TYPES